Hickory Lumber
Hickory Wood For Sale from the Menominee Forest
Hickory lumber is a famously versatile wood. It combines strength, stiffness and durability in a way unique to commercial lumber.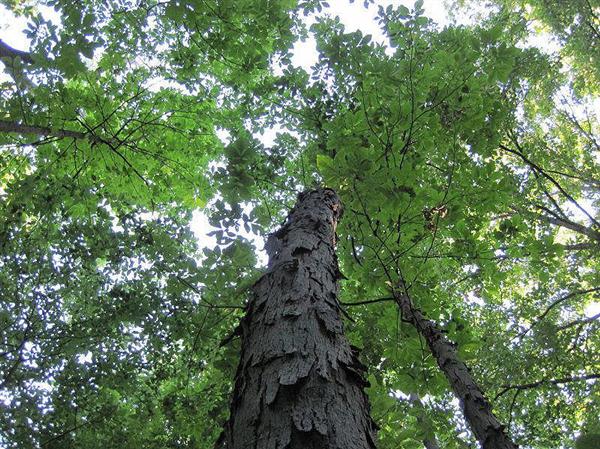 Its strength and aesthetic make it the perfect wood for serious projects, including:
These massive trees are native to North America—specifically Wisconsin's Menominee Forest. MTE provides access to quality hickory lumber straight from the forest using our sustainable forest planning methods. This allows us to keep the forest healthy and thriving, while also harvesting a large supply for hickory for sale.

Hickory Wood Characteristics
Hickory's heartwood is a warm reddish brown, while its sapwood is lighter in color. Hickory is usually straight-grained, but can be wavy with a coarse texture. Gluing can be challenging, but hickory wood stains and polishes to a beautiful finish.