Lumber from Soft Maple Trees for Sale
Soft Maple Lumber Varieties for Sale at MTE Wood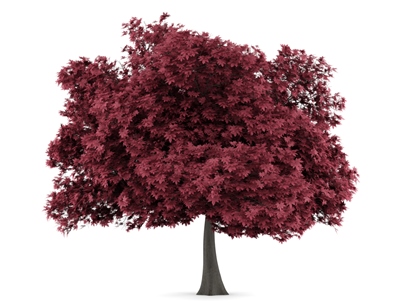 Soft maple is most accurately described as a group of separate maple species, each with softer wood than Sugar Maple. Common species of maple trees falling under the category of "soft maple" includes:
Silver Maple (Acer saccharinum)
Box Elder (Acer negundo)
Striped Maple (Acer pensylvanicum)
Red Maple (Acer rubrum)
Bigleaf Maple (Acer macrophyllum)
While Bigleaf Maple is indigenous to the Pacific Northwest, and Striped Maple grows best on the east coast, the Menominee Forest is home to a healthy population of Silver and Red Maple.

Soft Maple Characteristics
Soft Maple species share a range of characteristics, with some variations based on the different types. This category of maple wood generally takes glue and finishes pretty well, and most species are easily workable with hand tools. Red Maple tends to be a bit more resilient and is slightly heavier.
Soft maples are commonly used for veneer, pallets and shipping containers, pulpwood and smaller decorative wood items. Most types are relatively inexpensive to purchase.
For the best in Wisconsin sourced soft maple lumber, contact MTE Wood.