White Birch lumber - sourced sustainably from the Menominee Forest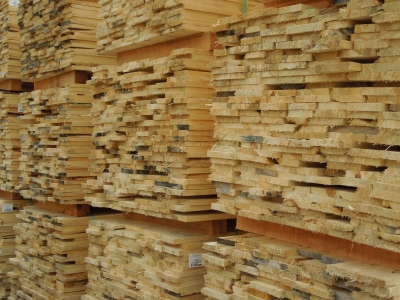 The White Birch tree, also known as the Paper Birch, has become a staple in the American lumber industry. The easily-stripped bark provides the tree with natural weather-resistant and waterproofing qualities, strengthening the tree and the resulting wood. These characteristics make the White Birch a popular, reliable option of our sustainably-sourced lumber.

Through MTE's careful and detailed forest management strategies, White Birch continues a healthy abundance in the Menominee Forest. Our responsible harvesting means that White Birch is constantly in supply, serving both our clients and the Menominee ecosystem. Its price and versatility make White Birch the natural choice for many clients. The wood can be used for a variety of purposes:
Interior trimming
Flooring
Characteristics of White Birch
White Birch's popularity is partially due to its great workability. The wood turns, glues and finishes wonderfully, and is easy to work with hand or machine tools. The grain is generally straight or slightly wavy, and it has a fine, even texture. The heartwood is a reddish-brown, with the sapwood being nearly white, giving finished pieces beautiful color.
Contact MTE for a quote on white birch lumber.