White Spruce lumber - sourced sustainably from the Menominee Forest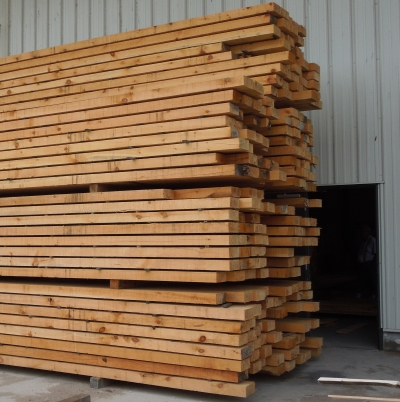 The White Spruce (also known as the Canada Spruce) has a long history of versatility. In its natural habitat, the tree contributes to soil stability and watersheds while providing food and shelter to wildlife. It was used by humans for generations as a means of medicine and fuel. Now, the White Spruce is now known for being cost-efficient and very workable.

Sustainably sourced from Wisconsin's Menominee Forest, the tree's harvested wood can be used for almost any project:
MTE's careful forest planning ensures a healthy amount of White Spruces remain in the forest while giving MTE a plentiful supply for clients. This responsible sourcing allows the tree to continue improving the Menominee's ecosystem, benefitting both the forest and those who wish to purchase the tree's wood. The tree, native to Canada and Northern America, fits right in to Wisconsin's dynamic climate, making the wood as plentiful as it is versatile.
Characteristics of White Spruce
The White Spruce's wood is generally white with hints of yellow. It glues and finishes very well, and stains beautifully when properly handled. The wood's grain is consistently straight, and has an even texture.
Contact MTE for a quote on white spruce lumber products.