Tamarack Lumber
MTE Provides an Affordable, Sustainable Source of Tamarack Lumber
The Tamarack tree (larix laricina) is a species of larch native to the northern United States.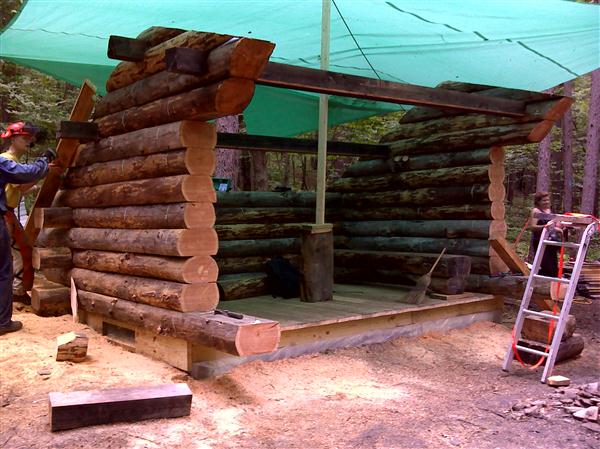 The name Tamarack is Algonquin for "wood for snowshoes," speaking to the wood's durability and strength. Tamarack can withstand freezing temperatures down to -85°F — perfect for frigid northern winters.

Tamarack trees are native members of the Menominee Forest ecosystem. Located in northern Wisconsin, the Menominee Forest is a rich and sustainable source of lumber, allowing the Menominee Tribe to continue their tradition of sustainable forestry. Tamarack's availability and regeneration rate make it ideal for a variety of uses, including rough lumber, boxes/crates and pulpwood used for paper products—and snowshoes, of course.
Tamarack Wood Characteristics
While Tamarack is usually considered small-production (and rarely available commercially), the Menominee Forest provides a large supply for Tamarack lumber in sustainable, affordable quantities. Tamarack wood color ranges from soft yellow to a warm orange-brown, and is known for its character and intricate patterns. Knots are common, but small, making this wood workable by hand or with machines. It ranks high in strength, hardness and shock resistance.