Birch Wood Available at MTE
Birch Lumber for Sale from the Menominee Forest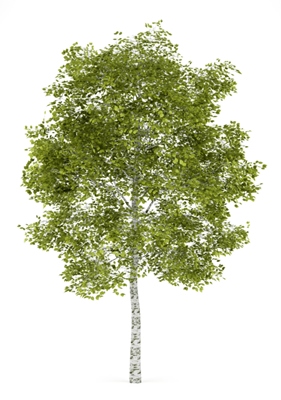 Birch is a hardwood native to many areas of the northern hemisphere, and is commonly associated with its paper-like bark. It thrives best in the Northeast US., with the western edge of its range falling mostly on the western Wisconsin border.

MTE Wood and the Menominee Tribe has used extensive forest management strategies to keep a healthy number of birch available for sale for clients seeking this versatile wood.
The most common uses of birch wood are for plywood and veneer. It is a hard wood on the level of rock maple, which allows it to be milled into large sheets of unbroken wood. Birch also works well for items like butcher blocks, is an affordable cabinetry option, and works well for trim applications. The wood also has a good natural resonance, working particularly well for speaker cabinets and drum shells.
Characteristics of Birch Wood
Yellow Birch falls pretty close to the middle of the Janka hardness scale, making it slightly softer than Red Oak, but harder than Black Walnut. The wood itself is nearly white, with a uniform appearance and takes glue and finish easily. It's generally easy to work with tools and has a tight grain.