Wood By-Products available for purchase from MTE Wood
Wood/Lumber >> Wood By-Products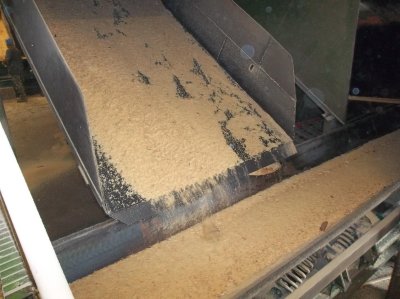 Wood by-products offer additional opportunities to use the whole tree harvest. Besides our quality lumber, MTE also sells the following wood By-Products:
Chips – Wood chips from MTE can be used for a wide variety of purposes, from landscaping material to wood fuel. Wood chips are available to meet any specifications required.
Bark– fibers from tree bark can be used to make cork, canoes, basket materials, and even healthcare applications.
Sawdust– Sawdust is often used by loggers to provide traction on compacted snow, and is excellent at absorbing liquid spills.
Hog Fuel– Hog fuel is a different type of wood chip; it is unprocessed and commonly used for fuel, animal feed, and landfill or landscaping applications.
Shavings– Wood shavings make high-quality bedding for horses and other domesticated mammals, large or small. The shavings insulate body heat while the animal rests, ensuring good health.

Sustainable yield techniques keep stock healthily maintained
The driving force for Menominee forest management over the past 160 years has been persistence in harvesting timber at a pace that never surpasses the forest's natural capacity to replace it.
All wood harvested from the Menominee Forest is done responsibly with long-term sustainability made the highest priority. Contact us for more info on available wood by-products.
Get pricing on wood by-products by contacting us now.