Pulpwood supply sustainably sourced from the Menominee Forest
Wood/Lumber >> Pulpwood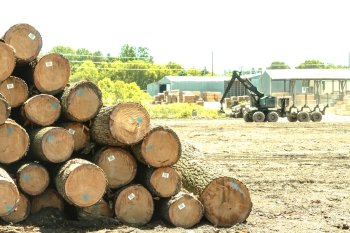 In keeping with traditions of full utilization of harvested material, inferior timber falling short of the cut for quality lumber finds its own purpose as well. Pulpwood is often used for paper but can serve as the raw material for oriented strand board (OSB) or particle board.

Our long term business plans call for the development of a log sorting and whole log chipping facility to be located in Neopit, Wisconsin. Currently, mixed hardwood and softwood species of pulpwood are available in the round form.
Sustainable yield practices we maintain a healthy supply of pulpwood
Our process allows the Menominee Forest to replenish itself naturally, providing a responsible and ever-growing supply of pulpwood, rough cut wood, veneer logs, and other by-products like wood chips and sawdust.