Sustainably sourced kiln dried lumber supply straight from the Menominee Forest
Wood/Lumber >> Kiln Drying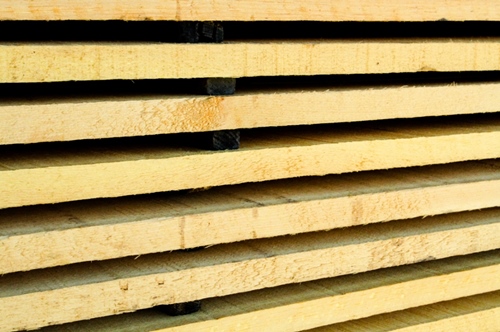 Kiln dried wood from MTE is less likely to distort, stain or warp due to the evaporation of moisture in the wood. Insects are also killed during the drying process. In order for pallet wood to be shipped internationally, kiln drying or heat treating is often required. MTE offers kiln dried wood for use in pallets and any other wood material applications.

Menominee Tribal Enterprises has 6 kilns for the drying of wood:
Our two newest kilns have a drying capacity from 370,000 FBM to 450,000 FBM
Operating on 12-day cycles, 350 days/year
An average of 2.5 million board feet of kiln-dried lumber is produced per year
Our sustainably sourced kiln dried wood may be used for:
Outdoor use
Raised beds
Furniture
Framing
Fences
Pallets
…and much more.
MTE Wood will supply your lumber yard
We stock your yard with a steady inventory of kiln-dried lumber from our central Wisconsin forest. MTE supplies a range of options, including:
All wood & lumber supply available from Menominee Tribal Enterprises.