Menominee Tribal Enterprises opens Biomass Energy System
MILWAUKEE April 15, 2016 The Menominee Tribal Enterprises and U.S. Forest Service will hold a ribbon cutting ceremony Apr. 20 to celebrate the opening of a new biomass district energy system.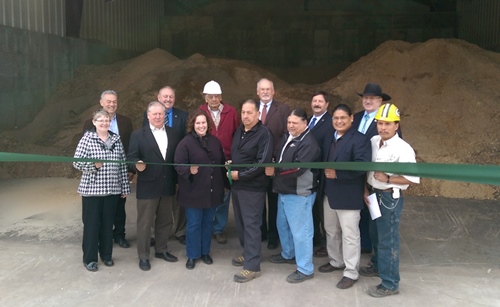 The combined heat and power facility will replace aging equipment, improve air quality and reduce operating costs at the facility.
The new, high-efficiency energy system will generate roughly 85,000 million Btu of heat and 1 million kilowatt hours of electricity per year.
The system is expected to consume 8,500 tons of woody debris per year, considerably less than the 20,000 tons consumed each year by the previous system. It is anticipated to save up to 11,500 tons of wood residue and reduce energy and maintenance costs by as much as $500,000 annually. Particulate emissions will also be reduced by more than 115 tons each year.
"I applaud the collaborative effort, led by the Menominee Tribal Enterprises that has resulted in the successful development and completion of this exciting wood energy project," USDA Deputy Under-Secretary for Natural Resources Arthur "Butch" Blazer said. "I am confident that this pending Tribal Wood Energy success story will lead to others out in Indian Country," he added.
MTE specializes in wood products. The company operates a sawmill and a lumber drying operation in Neopit, Wis. All of its wood products are Forest Stewardship Council certified. The company manages more than 219,000 acres of forestland on tribal lands. MTE employs more than 50 people and recently celebrated its centennial in 2008.
About $3.8 million grants and technical assistance helped make the project possible. Participating agencies and organizations included: the U.S. Forest Service; USDA Rural Development; U.S. Dept. of Energy; Bureau of Indian Affairs; Focus on Energy; U.S. Endowment for Community and Forestry; and the Indian Land Capital Company.
The two-hour-long event will kick off at the Menominee Tribal Enterprises facility in Neopit 10 a.m. Officials on scene will provide a tour for guests starting at 11:10 a.m.