May 21, 2022 Collaborators Celebration
Peace Tree Ceremony
On May 21 2022 we celebrated the commemoration of the Peace Tree. A gift to the museum from the Menominee Tribal Enterprises, it is a symbol of the museum's community and familial relationships, and a living contract of respect between the Field and the many Indigenous communities with whom we partner.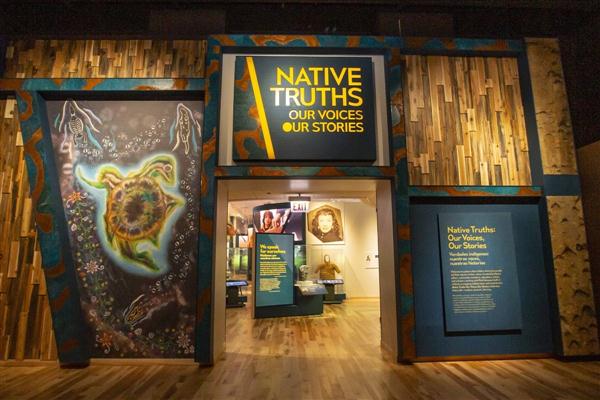 The Field acknowledges that it's built on Native land. We recognize that the region we now call Chicago was the traditional homeland of many Indigenous nations and remains home to diverse Native people today. For this reason, one section of Native Truths: Our Voices, Our Stories will always focus on Chicago's Native community. Meanwhile, other galleries will rotate over the years to share new stories, experiences, and perspectives from across the United States and Canada.
Native Truths: Our Voices, Our Stories was created with the guidance of an advisory council of 11 Native American scholars and museum professionals, and in partnership with 130 collaborators representing over 105 Tribes. We seek to create a space for Native people from Chicago and across the United States and Canada to share their experiences in their own voices.