"Our spiritual home": Wisconsin's pristine Menominee Forest a model for sustainable living, logging
October 15, 2020
Menominee Tribal Enterprises was recently featured in the Green Bay Gazette for their sustainable business, forestry, and lifestyle.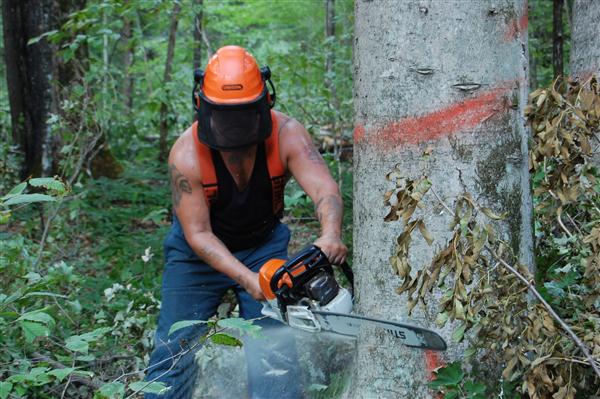 "The Menominee Forest, which almost entirely fills Menominee County about 60 miles northwest of Green Bay, is a great example of what a forest should be, according to Darrell Zastrow, retired deputy administrator of the DNR.
So impressive was their work that tribal foresters helped the DNR develop guidance in proper forest management for Wisconsin, he said."
Read the full article:
https://www.greenbaypressgazette.com/in-depth/news/2020/10/08/wisconsin-menominee-forest-teaches-foresters-how-sustain-woodlands/5621244002/