Structural-Grade Lumber Supplier for Construction
It is important to acquire high-quality lumber when building a home. The difference between using locally sourced, FSC certified wood, and any other supplier is how long it will last. We see the manufacturing of wood from cutting the trees down to ripping the rough cuts. This provides more opportunities to make sure our customers are receiving the best wood. If you want bulk lumber for your home construction order with MTE Enterprises.
Sustainable Forestry and MTE
One of the values we hold in high regard in our business is the conservation of forests and the environment. With the largest managed track of land in the midwest, MTE focuses on harvesting set amounts of lumber to keep our forests healthy and strong. Protecting these forests will keep the land strong and green so we do not impact the ecosystem. We aim to sustain, thrive, and protect the Earth. With limits on how many trees we can harvest, it is important you contact us soon, so we can make sure the products you need are in supply.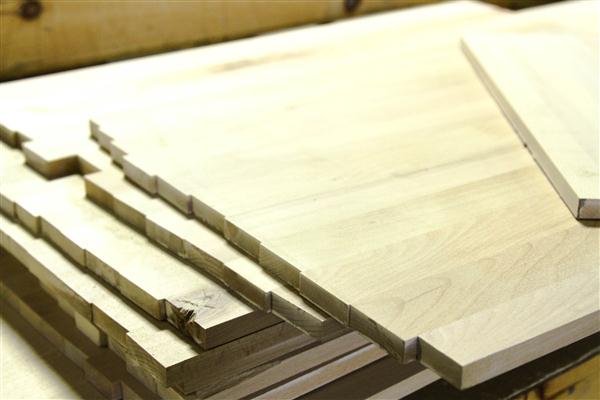 Wholesale Lumber
Placing wood product orders in large quantities will save total costs when building a home. Whether you are a contractor, property developer, or homeowner we can help make sure you have durable lumber which can still help save costs on your home construction.
Lumber for Wood Siding
Finding the right siding for your home is an important quality. We know homeowners often desire an authentic wood feel from the inside to the outside of their home. MTE can make sure you have lumber that respects the earth and will leave your home looking beautiful
Construction-Grade Lumber
Finding wood strong enough to build a home is not always an easy task. An advantage of MTE managing their own forest is we can find some of the strongest trees and make tight-grained, rigid lumber ready to help frame a home. Not your typical cheap overgrown pine, but truly strong wood.
Wood Trim
From crown to base to doors and windows, MTE can provide the most gorgeous trim you will find. With a wide selection of wood products and wood types, we can work with you to find exactly the millwork you are looking for. We have more information on all the woodworking products and services we offer on our sister site MTE Millwork.