Sustainable Firewood for Sale from MTE
Wood/Lumber >> Firewood
Sustainable Firewood Rounds from the Menominee Forest
MTE Wood now offers premium quality firewood rounds that are sustainably grown and harvested to the general public. Both mixed hardwood and pure oak rounds are available, so we can provide for most needs.
Firewood is a necessity for those who own a fire pit or wood-burning stove. Whether you need firewood for cooking, for your fire pit or to take camping, MTE Wood produces the highest quality, sustainable firewood rounds available in Wisconsin. We offer firewood in several options:
Oversized Hardwood Firewood


Diameter - around 20"
Available as: Mixed Hardwood

Pulpwood Firewood

Diameter - between 3" and 22"
Available as: Mixed Hardwood or Pure Oak

Boltwood Firewood

Diameter - between 7" and 12"
Available as: Mixed Hardwood
All firewood sales must be paid in full before anything leaves our yard. Trucking and delivery is the responsibility of the customer. All lumber must be hauled within 5 working days of the sale.

MTE Wood is ready to take your order for mixed hardwood and pure oak firewood rounds – Contact us to learn more or buy sustainable firewood today.
Finding the Best Firewood for Your Needs
The type of firewood that would be best for you depends entirely on your needs and intended use.
Smoking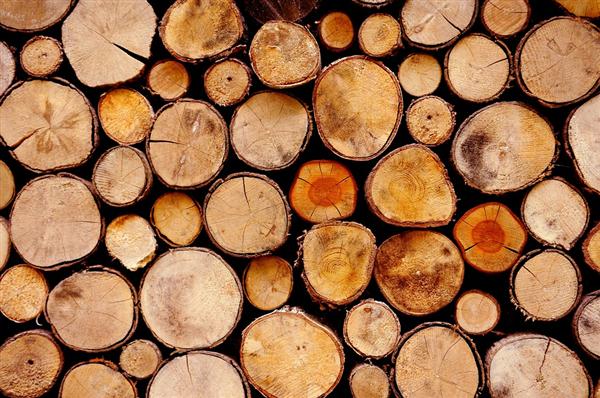 If you are looking for the best wood for smoking, you would do best to use pure oak, but can't go wrong with either choice. Oak is considered the best because, while it offers a strong smoky taste, it tends to not overpower the taste and texture of the food you are smoking. Many people choose to use chips for this, but small chunks and cut firewood work much better than chips. Chunks will tend to burn longer, produce more smoke and offer a better flavor, and don't even need to be soaked beforehand.
Bonfires and Camping
If you are having a small bonfire in your fire pit or taking some firewood with you when camping, there is not a large difference between pure oak and mixed hardwood and the preference may depend on the time of year. Oak puts out a little more heat than mixed hardwoods, so it may be best used during the late fall, winter or early spring. Mixed hardwoods may be preferred during late spring, summer and early fall because of the lower heat output. The best firewood for you may also depend on cost, as Oak tends to be slightly more expensive than other hardwoods.
Firewood Sustainably Grown and Harvested in Wisconsin
At MTE Wood, we take forest preservation very seriously. All wood products are sustainably grown and harvested from the Menominee forest, including our firewood. Firewood from MTE is one of the most environmentally responsible choices for firewood in Wisconsin.
Our traditional harvesting techniques allow us to supply lumber brokers, wood processing companies and lumber yards with a steady inventory of lumber from our central Wisconsin forest. We offer cuts of lumber in a range of wood types and grades including: