Black Ash
Black Ash Lumber from MTE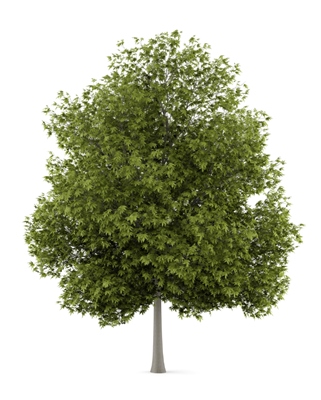 Black Ash trees are common in Wisconsin's Menominee Forest. While it shares some traits with other Ash trees (like opposite branching and compound leaves), its diamond-patterned bark makes this tree truly unique. Its abundance and affordability make it a popular choice for commercial and recreational use. The lumber—a darker, lightweight version on the white ash's—lends itself to a variety of projects:

Not what you're looking for? View our white ash lumber products
Characteristics of Black Ash
While the Emerald Ash Borer has devastated Ash forests, the increasing mortality rate leaves a large stock volume of premium rough cut lumber from felled trees. Black Ash lumber has a coarse texture, comparable to oak. Like White Ash, Black Ash is lauded for being shock-resistant and flexible.
About MTE's Sustainably-Sourced Ash Lumber
Until recently, the Ash tree population was considered healthy and thriving. But unfortunately, the trees are now in decline. A Wisconsin DNR report suggests that, like other Ash trees, Black Ash is struggling. The Emerald Ash Borer beetle — an insect that feeds on Ash trees— has infested much of Wisconsin's Ash supply. EAB has not been confirmed in the Menominee Forest yet, but is present in several nearby counties. MTE has an EAB pest management plan in place.
MTE has combined efforts with Wisconsin environmental organizations in designing an invasive species prevention plan targeting the Emerald Ash Borer. Our commitment to sustainable forestry doesn't end at the Menominee. We endeavor to promote responsible and sustainable forestry throughout Wisconsin and North America to preserve our forests.